Motorola  X4 - Hello Moto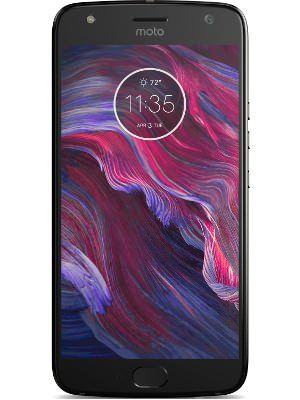 Lenovo owned Motorola has launched the Moto X4 in an all glass design with the first ever dual lens rear camera. This series fits Motorola in the mid - range smartphone segment. The two variants of 3GB and 4GB RAM come with different price bands of Rs.20,999 and Rs.22,999 respectively in two different colour options of sterling blue and black. Both of the variants are expandable up to 2TB via microSD card slot. Corning Gorilla Glass on both front and back, the device is shorter and compact.
The Moto X4 acclaims to be the first smartphone to run Qualcomm Snapdragon with Android 7.1 Nougat OS which could be updated to Android Oreo later.
Thumbs Up For The Camera
The 12-megapixel primary camera and 8 –megapixel wide angle sensor offer Bokeh effect. The 16-megapixel selfie camera is mind blowing with LED flash feature.  The company has added some new features like an auto / manual beauty mode and ability to click HDR images. To capture low light images the device comes with single tone LED flash, a perfect selfie mode. On this handset you may also create selective Black and White images and replace the background, as and when you wish, for the images. This is Spot color feature of this device.
Rare Feature Assembles
This craftsmen piece could be connected with up to four Bluetooth speakers including speakers running on Bluetooth 4.0 too, which is device`s USP. The glossy back of the phone makes it look unique while viewing from different angles. A 3.5 mm headphone jack and type-C USB port have been incorporated in device to make it stand off league.
There is a finger print coating to make device smudge-proof though back is finger print magnet. This device also allows third -party apps including Microsoft app suite and more.
The device is available exclusively on Flipkart and Moto Hub for Indian buyers.
Why Hamee India for latest Motorola X4
If you want your handset to be latest as that of Moto X4 then your choice of accessories should be in the same boat. Hamee India has maximum to offer for you from its online store.
If beautiful patterns are your call then this cover is your best choice. The Moto X4 back cover fits perfectly well on your handset. It protects your phone from scratches and keeps it safe if it falls accidentally.
The mandala print cover is for those who crave for inner peace and convictions. For those whose silence speaks louder than words this mandala print covers serves the purpose.  The cover`s print is embedded into cover so that it never chips off, fades away or tears off. It will last with your phone making it a heaven made pairing.
Palm protection
The raised lip on the case sides offers total screen protection to your cover. The case is seamlessly moulded with no sharp edges to harm your palm.
The covers from Hamee India are so eye catching that you will desire to own many. If this is not enough you may get them customized as per your need. Just leave a note while placing the order. The printing technology results in high resolution designs for your handset.
This Moto X4 case is best chosen one for foodie. Those whose minds are preoccupied with food all most all the time might find console with this cover. Precision cut-outs on this case leave all buttons, ports, speakers and microphones completely open. This case is 100% compatible with your regular charger and headphones.
The covers offers perfect grip on phone and the price of the cover makes it a perfect reason to go with only Hamee India.
 - Simran Aggarwal