All that glitters
Mi Mix 2 takes the credit of the first 'all screen' smartphone while other devices only claim to be one. The chin part of the phone is quite small to be noticed. The 18-karat gold plated decorative rim, gives this phone an edge above others.
In this black colour device from Xiaomi , USB type - C port is at the bottom for charging, data transfer and audio connectivity. The frame is made up of aluminium alloy with a ceramic back plate giving a premium feel to the phone. The 5.99 inches screen supports features like Sunlight Display, Reading mode and good contrast with brightness. The immersive experience comes free with this Snapdragon enabled device which packs 6GB RAM and 128GB non - expandable internal storage.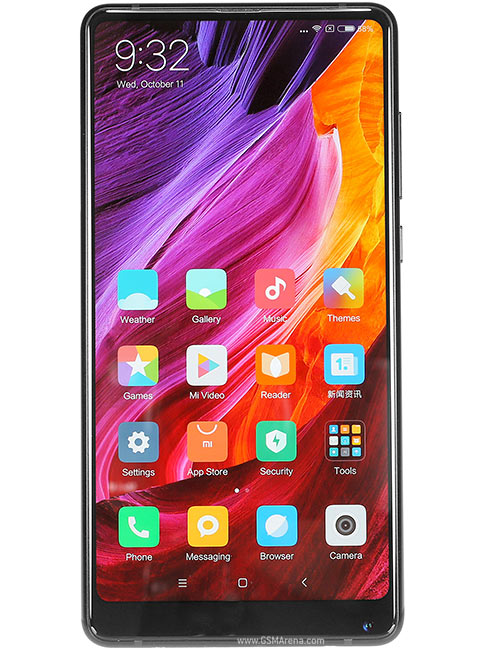 Add-ons
With superb battery life it's a reliable workhorse. The finger print scanner at the back of device and camera offers options like Panorama, Manual, Beautify and Square modes. Best part is you may time your shots, voice trigger them or use Group-Selfie mode to get auto clicked on face detection.
The Straighten mode let you align your shots and Tilt-Shift mode let you blur parts of shot. The Hand-Held Twilight or HHT mode improves low light photograph quality in this budget handset device.
Accessorize your smartphone 
This masterpiece of a phone requires proper protection. That's where Hamee India comes into the picture. They have a wide variety of covers for every mood.
Their 'Nature Collection' has covers which have beautiful floral prints to give soothing effect. The perfect precision fits the phone well and allows firm grip.
Each cover has a unique design from house of Hamee India and conveys the softer side of you. High quality printing on the surface of the cover doesn't peel off, chip off or wear away. So in this way it makes a perfect companion for your phone.
Who so ever is your deity, calm Buddha or destroyer Shiva; let your choice be seen in your covers too. Your attitude is reflected in every aspect, then why not in your choice of accessories. Be a trendsetter always.
If the king in you needs a vent out then this Mi Mix 2 cover is exactly what you may long for. The thin, light & durable poly-carbonate case protects the handset from scratches and drops. The raised lip on the case sides offers complete screen protection. The Mi Mix 2 case is seamlessly moulded with no sharp edges to harm your palm or pocket.
If occult art is your calling then maybe this cover is good enough to attract you. The 'Owl Dream' print cover has precise cut-outs on this case which leave all buttons, ports, speakers and microphones completely open. This case is 100% compatible with your regular charger and headphones.
Mi Mix 2 back covers are available in many amazing designs and are comfortable and easy to use with excellent grip. This heart pattern cover is winner of hearts all the way. You can't get your hands of the cover and eyes off the design.
If Krishna inspires you then this cover makes you even more closer to him.
You can't go to temple to find solace and inner peace so bring HIM closer to you. Hamee india is your perfect partner in divine affinity. Grab it before it vanishes.
Take your pick
Hamee India is the best destination for pocket friendly accessories. Priced very reasonably , it makes the task of buying just one cover very difficult. So go ahead and splurge while the offers last. Buy Mi Mix 2 Covers from Hamee India, don't worry, be happy - choose one or many!