Brand name as that of Apple for its hardware and software at the same time makes MacBook stand out of the league. MacBook as Hardware and MAC OS is the software. Brand behind any technological invention matters the most. Customer indulges with any product only if they can connect to the name of the producer of that master piece. And it's a no exaggeration and needs no explanation when brand like Apple does the same as Apple knows exactly what software to pair with what hardware, and when done correctly, yields great results.
Features which caps more feather in its cap
Unibody aluminium chassis, with no inconsistent gaps gives with strength and lightness at the same go. Sandblasted exteriors provides perfect oomph factor to this high-end laptop. The Macbook keyboard has perfect dimensions for reach with fingers of hands, perfectly sized keys, perfect minimal clattering noise while typing. Just perfect smooth glass surface, multi touch glass touch pad and smart drivers are few features to count on. Scrolling, zooming and swiping work flawlessly and without any apparent problems.
Daring display
Resolution packs nearly two million more pixels than a standard Full HD television display, and that too in panels that are 13, or 15 inches wide, could a user ask for more? The Retina displays have the lowest colour deviation values ever measured, and can completely display all the colours from the sRGB gamut standard. Apple with its unique pixel-scaling approach has managed to excel in combining hardware and software.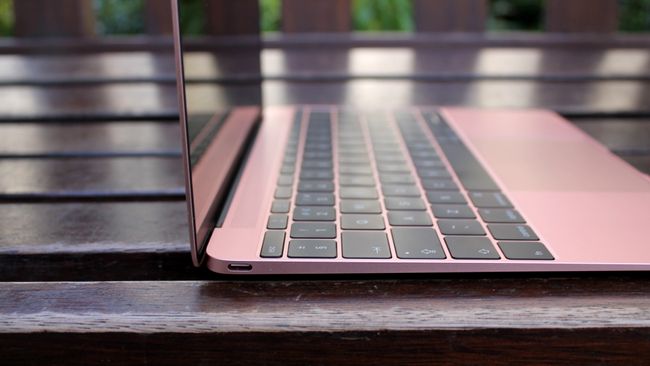 Battery battles and the super storage
Besides awesome display features battery life of up to 10-12 hours in realistic scenarios (web surfing) is achieved which is virtually unmatched in the Windows world. The Apple advantage being faster read/write speeds due to the PCI-e bus (the same connector which is used by graphics cards).
User friendly operating system
Mac OS keeps things simple for the user; it has been designed with the end-user in mind. The user need not feel the need to tinker with unnecessary things for getting simple jobs done (unlike Windows, where many of us break a sweat for accomplishing simple tasks).

Why Macbook and Hamee makes a perfect pair
It's said that only a class attracts the class. The same holds true for two unrivalled products too namely Macbook and Hamee. One makes investment in gadgets for convenience and to the safe guard these investments, a step further are needed. Sometime the gadget and the brand name are self-explanatory but an accessory enhances it even the better. When Macbook is covered in covers from Hamee the royalty of product increases many folds of its own. The vivid range, colour, finish, pattern and above all the affordable prices which are offered by Hamee are unmatched. The quality of prints and the variety of prints are customized.
Quality of material used for cover making is worth spending money on. When the product is dear, one can`t compromise with the accessories. A super luxurious car needs safe parking place so does the best notebook needs super cover to slip in to increase its sheen.
The widest range to choose from, gives Hamee an edge over the other companies selling Macbook covers, same way as Macbook has an edge above rest of laptops.
 
- Simran Aggarwal