Xiaomi is a privately owned company that designs, develops, and sells smartphones, an Android-based OS, and other consumer electronics which sells its phones via flash sales in India. This phone was launched in September 2017. It is powered by Octa-core Qualcomm Snapdragon 835 processor and it comes with 8GB of RAM. The internal storage 128GB cannot be expanded further.
Camera chit-chats
It has a 12-megapixel primary camera on the rear and a 5-megapixel front shooter for selfies. The device is available in 6GB RAM, 128GB storage variant from October 17 onwards.
Logo with price
At Rs 35,999 one should expect a powerful device that delivers and lives to its price tag. It also has a fingerprint sensor right below the rear camera. Instead of having just the 'Mi' logo that we see in other Xiaomi handsets here it says, "Mix designed by Xiaomi."
Sturdy and smart
Mi Mix 2 is a beautifully crafted, sturdily built handset with great touch and feel. The smartphone has major competition from the likes of OnePlus 5 and Nokia 8.
Better battery
Xiaomi Mi Mix 2 is backed by a 3400mAh battery that lasted us for slightly more than a day of average use that included playing games and browsing social media apps, with Wi-fi turned on.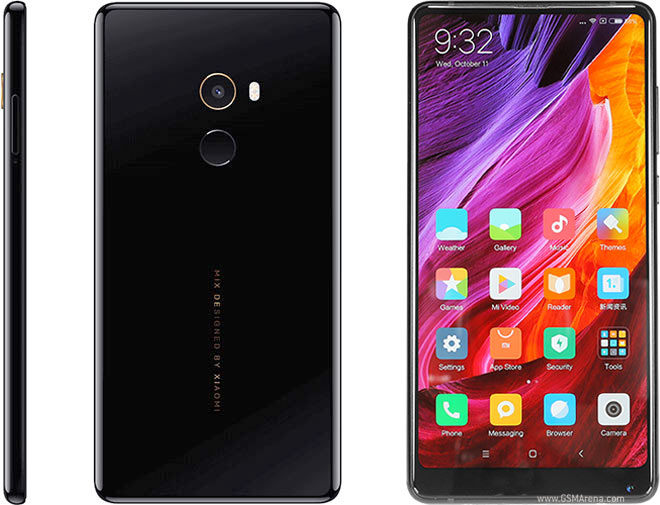 Angles for wider vision
The colour reproduction is bang on and the viewing angles are super impressive. There is also a reading mode option to reduce the blue light emission.
World-renowned designer and Mi MIX industrial designer, Philippe Starck
Less "material", more "humanity"
"Being minimalist is to remove all things superficial.
The less 'material' it is, the more 'human' it is."
This is what he quotes about Mi MIX. The words are sufficient to make the handset stand out of league.
Four-sided curved ceramic body
Mi MIX 2 is dressed to impress with its four-sided curved
Special edition`s specification is different
Ceramic back plate and 18-karat gold-plated decorative camera rim, yet it is highly durable with its aerospace-grade aluminium alloy frame. It is also extremely thin and light, delivers a spectacular hand feel.
Hamee India  customised Mi Mix 2 cases for your luxury in you palm
Mi Mix 2 Covers from Hamee India will be like most trusted partners of your phone.
The relationship of your phone and this sorted after case will long for years.
The covers are Impact Resistant. The Durable Printed Hard Back Case not only protects the phone but also give a dazzle to phone. The print will not chip off or peel.
This best buds cover from hamee-india.com is special edition for your friend and best buddy to show the world that how much you are alike.
The covers may be customised as per your need.
The matte finish of cover is ideal and the slim fit gives sweaty hands too , an awesome grip over phone.
Combo covers are every couples dream comes true.
Pictures says million words and cover with heart felt words are worth million dollar but from hamee-india.com you may get them at down to earth prices.
The price tag is at Rs 399 only which is like salt in sea water.
 


- Simran Aggarwal